"It's Time"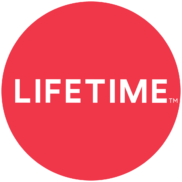 Lifetime Television
This inspirational promo features swelling music as women all declare, "It's time."
Mom closes the door behind her sleeping child.
MOM: "It's me time."
Woman sits in a reception area, holding her portfolio.
RECEPTIONIST: "It's your time."
Woman takes a breath and stands up.
Female swimmer looks out into an Olympic pool.
FEMALE SWIMMER: "It's go time."
Series of faces of diverse Lifetime women, one after another:
"It's my time."
"It's my time."
"It's my time."
"It's my time…"
Large diverse group of women all declaring in a single voice: "It's our time."
TAG: IT'S LIFETIME
"The Scarlet F"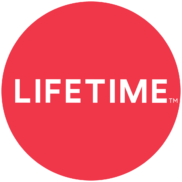 Lifetime Television
A diverse range of women all dressed in gray wander, their heads down, through a bleak post-apocalyptic wasteland reminiscent of that of Charlize Theron's "Mad Max."
On each woman's rags is emblazoned a scarlet "F."
They make their way toward the throngs of shouting crowds as they trudge on.
As the crowds grow closer, they see that it's actually groups of men and women shouting their approval, chanting and holding up signs that read, "FEMINIST" as far as the eye can see.
The women are heartened by the show of solidarity, and the world begins to turn to color. The women pump their fists and give thumbs-up to their supporters as they look off into the distance at their destination.
Music swells as all eyes turn to a mountaintop in the distance. Atop the mountain is planted a red flag, majestically waving.
The flag says "LIFETIME."
"Lifetime Movie Support Group"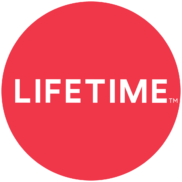 Lifetime Television
In this lighthearted promo, Tina Fey leads a women's support group for survivors of Lifetime movie acting.
The women are all plagued by memories of deadly secrets, jealous exes, unfulfilled Christmas wishes, and missing babies.
They go around the circle and each participant introduces herself:
VALERIE BERTINELLI: "Hi, I'm Valerie. And I'm a Lifetime Movie Survivor."
GROUP: "Hi, Valerie."
Each participant (Tori Spelling, Tiffani-Amber Thiessen, Robin Givens, Meredith Baxter, Nancy McKeon) takes a turn in watching one of her scenes, which Tina cues up on the screen in front of them:
Tina then pauses the clip and encourages participants to suggest an alternate, more empowering next line.
The meeting gets more rowdy as the clips are played, with the women shouting out lines and "owning" this new-found power!
Then Tina reveals that she has a wonderful surprise for the women:
TINA: "Ladies, the Lifetime missing baby has been found – and he's all grown up."
He walks out – reveal it's Justin Bieber.
CUT TO: Justin eating popcorn with the women, as he joins in on the rowdiness of watching and yelling out at the clips.
TAG: LIFETIME: IT'S TIME TO WRITE A NEW STORY
ALT TAG: REWRITE HERSTORY. LIFETIME.